Hey everyone,

Just became aware of the fact that I really wont get any sleep until im dead! These next couple of months are gonna be really intense for me:
Crunch Time LSAT studying
Taking the actual LSAT in Feb
Law school apps and essays
full semester of classes

In general
FML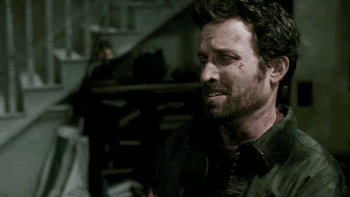 Scary movies can be humorous, even when it's unintentional - what are the funniest scary movie moments of all time?
Jeepers Creepers 2 was hilarious! The entire thing was funny!
Update on Underworld 4!
Kate was joined by her husband, director Len Wiseman, and daughter Lily, whose father is actor Michael Sheen, at the beach, where they built sand castles and lounged on deck chairs.
Which song lyrics send shivers down your spine and really hit you emotionally?
Kings of Leon's Revelry:
In the dark of the night I could hear you calling my name
With the hardest of hearts I still feel full of pain
So I drink and I smoke and I ask you if you're ever around
Even though it was me who drove us right in the ground

Just know it was you all along who had a hold of my heart
But the demon and me were the best of friends from the start

And I told myself boy away you go, it rained so hard it felt like snow
Everything came tumbling down on me
In the back of the woods in the dark of the night
Paleness of the old moonlight everything just felt so incomplete



Its so sad and heartfelt. I love it, i listen to this song all the time!
How do you feel when an adapted film's story deviates from the original material?
It pisses me off to no end. Of course i aspect some deviation, but sometimes directors take it to far, for instance MNS with the Last Airbender. He killed many hopes with that damn movie! And then its lfetime with all of Nora Roberts Novels, the movies suck so bad! I feel like it would be easier to just stick to the original material. For example, when you read a book you imagine a character from the details and descripitions and every time you pick up the book you picture the same character until the end of the story. Why change that?
It's always difficult to know when to make a relationship public.
But Kim Kardashian took the step last night when she stepped out with her American footballer boyfriend Miles Austin for the first time.
Dressed in her usual attire of a tight dress and killer heels, Kim couldn't keep the smile off her face as she dined with her new beau at STK restaurant in New

(
Read more...+Pics
Collapse
)
Hope it works out for her!


(
Source
Collapse
)
Jessica Alba showed off her mothering skills as she played with daughter Honor in a Parisian park yesterday.
The actress climbed onto the seesaw with her two-year-old, showing her how to hold on as she rocked it back and forth.
Jessica then beamed with pride as she watched her only child go it alone.


(
Read more...+2 more pics!!!
Collapse
)

Jessica looks super cute and stylish as always, while performing her motherly duties!

( SourceCollapse )
With heavy bags under her eyes and a weary look on her face, it seems the colossal Twilight promotional tour is taking its toll on Kristen Stewart.
The 20-year-old actress looked pale and tired as she made yet another appearance to promote The Twilight Saga: Eclipse on The Today Show this morning.

(
KStew welcomes you in!
Collapse
)

I think she looks Great, Cute and refreshed! I just really love this gif...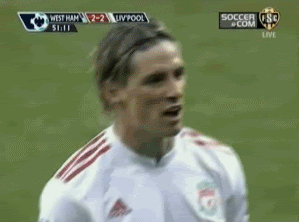 (
Source
Collapse
)